Video Hosting: choose a reliable and flexible platform
If you're not leveraging videos for your business, you're missing out on the gold rush. Cisco predicts more than 82% of all consumer web traffic in 2022 will be video. That's 15 times higher than in 2017. And if current video trends are any indication, videos will grow even bigger in the years to come. Simply put, there's no better time to scale your video marketing efforts than now.
You're probably thinking, "Oh, video marketing? I have that one covered. I have a Youtube channel." That's well and good. But have you considered upgrading to a professional (translation: paid) video hosting platform?
You probably did and can't help but ask, "Will the investment pay off?" Keep reading to find out. In this article, we discuss what a video hosting service is, why you need one, and how upgrading to a paid video hosting service will benefit your business.
What is a video hosting platform?
A video hosting platform is a service or solution that lets you upload, manage, curate, and distribute video content on the web. It's a third-party website that houses all of your video content on its servers. In other words, video hosting makes your videos available online to remote users around the world while allowing you to manage them from a single dashboard.
A video hosting site is not just a repository for all your videos but also a tool itself. And like any tool, you can judge its value by how effectively it gets things done. And how much time it will save you.
Youtube is the most popular video hosting site (as if you didn't know). But like other free video hosting sites (Vimeo and Facebook Live come to mind), Youtube has its limitations. For one, it's more suited for businesses or creators that cater to consumers or sell "low consideration" products.
We'll explore the differences between free video hosting sites and professional video hosting platforms later to help you figure out to decide the best video hosting site for your business. But to get a deeper appreciation of their differences, let's have a refresher on why you need a video hosting platform (free or paid) in the first place—as opposed to hosting videos yourself.
By the way, we have created our own wiki, providing an overview of the most frequently used terms in the media and broadcasting world. Check out the video wiki here.
Why you need a video hosting platform
Video self-hosting may have its share of advantages, but for most businesses, it's more trouble than it's worth.
Here's our blunt advice: You're better off using a third-party video hosting platform. By a mile.
Here are the reasons why.
1. Provides a great viewing experience
Video files are large and require a lot of bandwidth and storage space to upload on a server, which we elaborate on further on our page about a Content Delivery Network. Even if you're able to upload videos on your website, making those videos available for streaming will put a heavy strain on your server, causing your videos to lag and stutter.
You won't have this problem with private video hosting sites. For starters, these platforms have a robust technical infrastructure and dedicated servers to handle large quantities of video files. The result? Videos that are sharper and cleaner.
So, if you want to give your prospects and customers a good viewing experience, sign up for a video hosting website and the rest takes care of itself.
2. Saves time
Using a video hosting platform can save you time—a ton of it.
With a video hosting cloud solution, uploading a video to your WordPress site is a two-part process. First, upload your video to the hosting service. Second, copy the embed code of the video and paste it onto your website. And then you're off to the races.
The hosting service does the rest. No need to compress when you upload videos to a video library. No need to encode them so they can be made viewable across different devices. No need to tinker with snippets. Simply embed videos to your site, or publish videos automatically on your site with a video API, and the video hosting website does most of the work for you.
Moreover, most video hosting platforms have a user-friendly interface that you can learn in a few minutes to a couple of hours at the most. The best video hosting platforms can save you that much time, giving you more time, energy, and resources to focus on what moves the needle for your business.
But wait… there's more
The above benefits are just the bare minimum of what a video hosting site can do for your business. If you want a hosting platform that's more efficient and makes your videos work harder for your business, you might want to consider a paid service.
But to get a better appreciation of what paid hosting services can do, let's examine the differences between free and paid video hosting sites.
What are the differences between a free video hosting platform and a professional video hosting service?
We have already compared Youtube, Vimeo, and your own video platform in another article. In sum, free video hosting sites like Youtube, Vimeo, and Facebook Live can be an effective video platform for online creators and small businesses. At least at first.
When you upload a video to Youtube, it's automatically converted to a widely accepted format, and broken into smaller segments to minimize buffering and maintain video quality even on weak internet connections.
Another good thing about free hosting platforms is that they provide your business with opportunities to get discovered and build a following. Youtube and Facebook Live are social channels, meaning that those you want to reach are already there. It's just a matter of finding ways so you can get your videos in front of them (which is another topic, altogether).
The point? When it comes to serving videos to an audience, a free video hosting website gets the job done.
But as with most free services, there's a catch.
Free hosting platforms have to earn their keep by selling ads. To sell more ads, they need to keep users on their website. This is why they designed their algorithm to keep viewers clicking and watching. The longer they send those users further down the rabbit hole of, say, funny cat videos, the more clicks their ads get.
This is not the case when you're using a paid video hosting site. By paying them for their services, they don't need to sell ads to make money. Instead, they tailor their video hosting to meet the video marketing needs of your business in exchange for a recurring payment. This was one of the reasons why Fantube chose VIXY over Youtube, as you can read in this case study.
Looking for a comparison between these platforms, focused on live streaming? Read our article about the best live streaming platforms.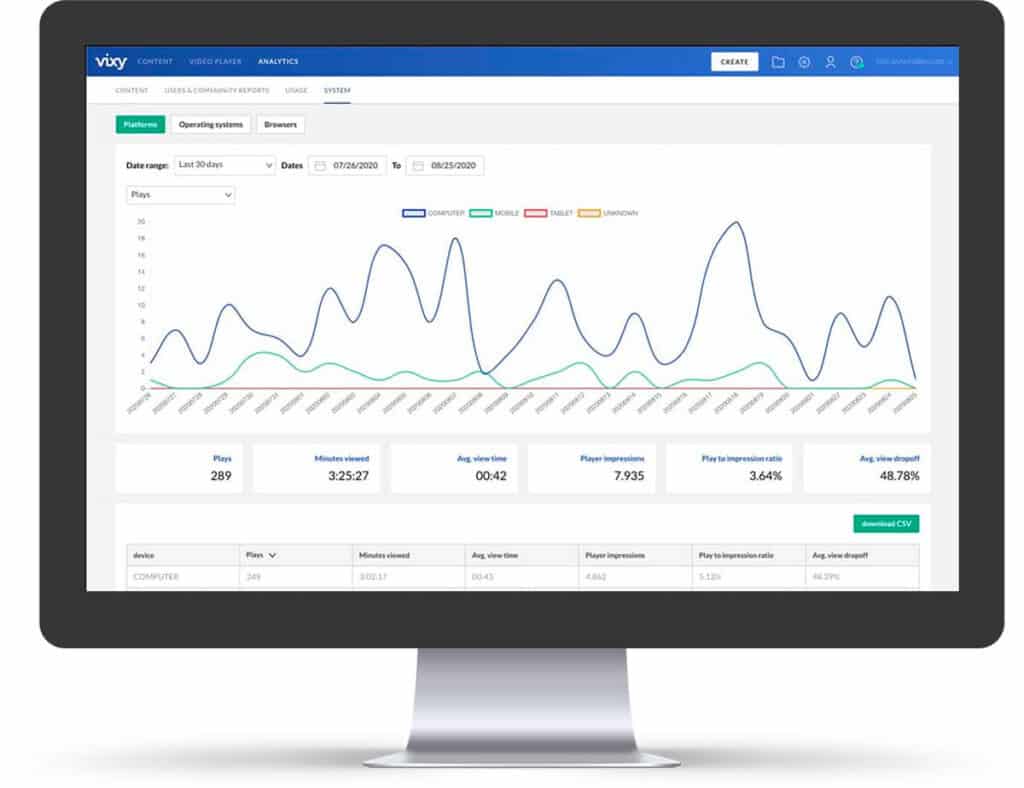 Why do you need a professional video hosting platform?
You're much better off with a paid video hosting site for one simple reason: their interests align with your own. After all, if a video hosting site becomes successful in helping you build an audience and earn more revenue, you'll keep paying for their service. Your success is also their success.
Besides, businesses are navigating a dynamic environment where technology and buyer behavior are always evolving. To stand out from an overcrowded market, you need more than engaging video content. You also need tools to help you get your videos in front of the right people and set them on a more straightforward path to purchase. Don't want to fall short of your goals? Don't settle for a free video hosting platform.
Benefits of using professional video hosting platforms over free video hosting sites
1. Keep viewers glued to your video content
As already mentioned, free video hosting sites earn their keep by keeping viewers on their websites, and so design their algorithms with that intention in mind. We all know the examples of Nike videos running Adidas advertisements, and vice-versa.
The best video hosting sites, on the other hand, are designed to entice viewers to keep watching your videos and stay on your website, ensuring that your leads don't slip through your sales funnel.
Want to encourage viewers to binge-watch your video content? Private video hosting sites let you create a playlist that showcases your video content exclusively. No ads (other than your own). No "related videos" that recommend your competitors' content. This time you make the rules. And your viewers will love your brand more for it. Furthermore, you can experience high-quality streaming, various marketing tools, HD video, ad-free video, own branding among other features.
2. Helps you manage and distribute videos better
A simple video library becomes a pain to manage as your videos grow in number. To get more out of your videos, you need a centralized, searchable video library to meet your end-to-end video management needs. And one where you can work together with your entire organization, giving unique roles to every user or department. The best video hosting sites let you upload, store, organize and distribute your video content from one central location so you can spend less time organizing and more time producing.
A video hosting platform with robust video management features, can:
Advanced video searches to help you find the right content fast (already loved by our previous clients, such as Boom Beroepsonderwijs)
Collaborate with multiple users (and set custom user roles & permissions)
Create custom playlists
Create your own video players
Get real-time insights from each video as you sort through them
Do more refined searches with the help of metadata tagging
3. Keeps you on-brand
Your videos need to create a lasting impression to keep viewers coming back. And there's no better way to pull that off than staying on brand. Relying on free hosting sites, however, dilutes your brand presence with distracting logos and third-party ads, so much that your viewers may not remember you exist the next day.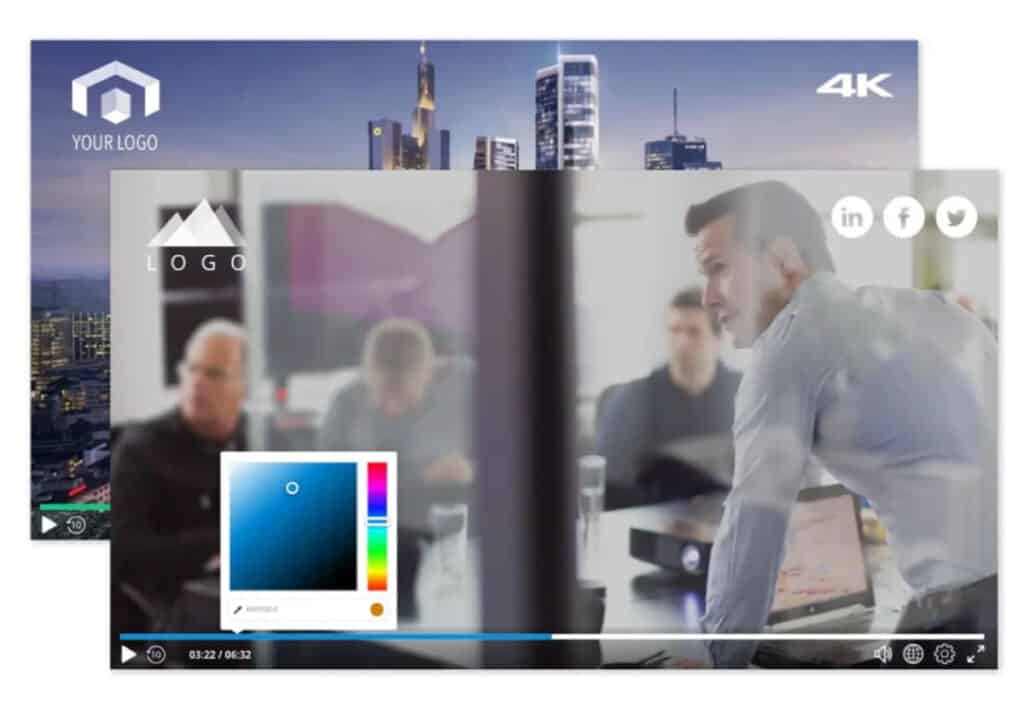 The best video hosting sites allow you to customize your own branded video player so it matches the look and feel of your brand. You take full control of your users' viewing experience, from the logo and color palette to player controls and thumbnails. This allows you to immerse your viewers in your brand identity and story so that in the end it's your brand that only matters to them.
4. Gives you deeper insights into viewing behavior
Want to keep creating engaging videos that will get them to convert down the road? Understand your users' viewing behavior by tracking key viewer metrics.
All free video hosting platforms offer video analytics to keep you informed about the viewing behavior of your visitors. However, some metrics are more revealing than others and free platforms don't provide the deeper analytics that shows a complete picture of why viewers behave as they do.
With free video hosting platforms, you're getting barebones user and video analytics. They can help you understand viewing behavior, but only up to a point.
The best video hosting sites, on the other hand, have in-depth analytics that gets to the heart of what resonates with your audience, giving you the insights you need to refine and optimize your video marketing campaigns.
5. Gives you better engagement
If you want to keep your viewers interested long enough to buy what you have to offer, keep them engaged. After all, every view and click that takes them to the next step in their buying journey is a good thing, right?
So, how do you keep your viewers engaged? By making your videos interactive. 70% of marketers said interactive video engages viewers "well" or "very well." 68% of marketers claim interactive video will remain a key marketing strategy.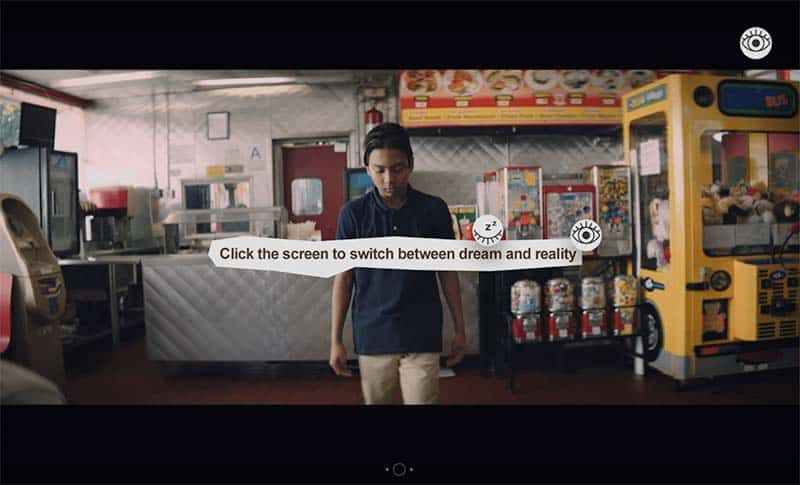 How do you add interactive elements to your video? By using paid hosting platforms, of course.
Here are the benefits of using interactive video:
Personalized viewing experiences. When viewers interact with your interactive video, they select the path that is relevant and interesting to them. This results in higher customer satisfaction and increased conversion rates.
Higher brand recall. Studies show that adding interactivity not only expands viewers' attention span but also improves knowledge retention.
Deeper audience insights. The actions your viewers take when interacting with your video can be captured, revealing insights that help you determine what's working and what's not for your audience.
Interactive video elements come in many forms, including:
Button, links, and product overlays
Branching
Contact forms
Video quizzes
Want to learn more? Read this blog post on the state of interactive video as well as the trends and some useful tips and tricks.
6. Opens up opportunities for video monetization
You need to cash in from your videos at some point. But if you think it's easy to make money on Youtube or Facebook Live, think again. For your video marketing efforts to pay dividends, capture and hold the attention of your audience. Once you have their undivided attention, your next step is to monetize it. The great thing about professional video hosting platforms is that they give you a lot of freedom on how you monetize that attention.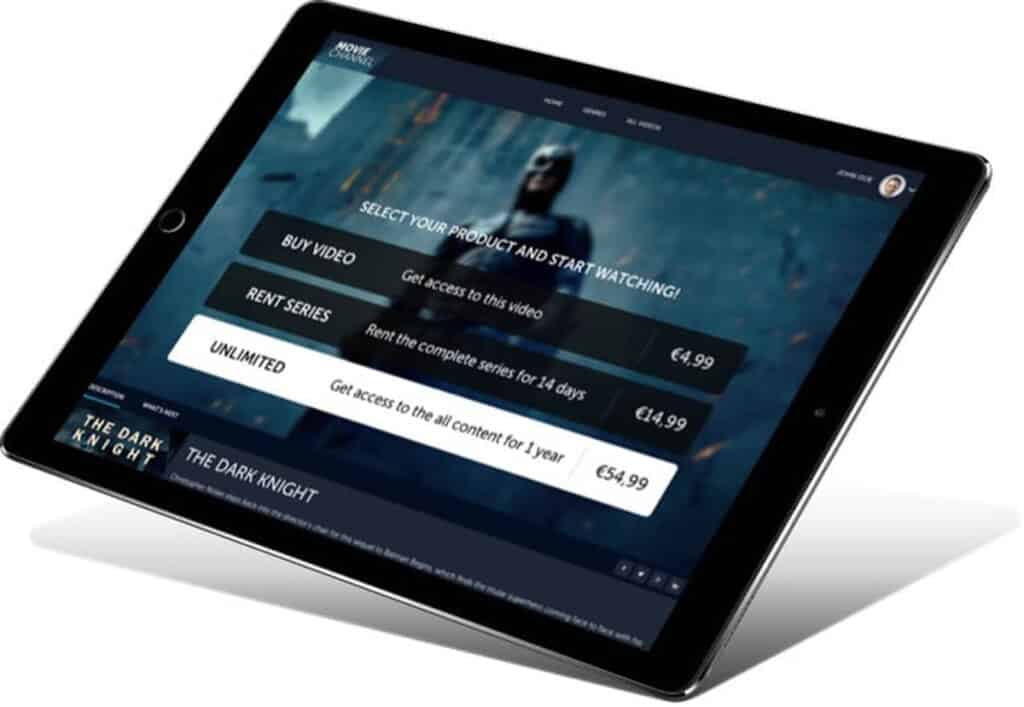 Here are ways to generate revenue from your videos using professional video hosting platforms:
Transactional Video-on-Demand. Make money off your videos by charging viewers a fee for each stream, renting a video for 48 hours is a good example.
Subscription Video-on-Demand. Charge viewers a weekly, monthly, or annual fee in exchange for giving them access to your videos.
Ad-Supported Video on Demand. Give viewers free access to your videos and earn ad revenue.
Hybrid Model. Use a combination of any of the above monetization models to maximize your revenue potential.
If you are looking for a more extensive guide, read our guide on how to sell videos online here, where we outline the different steps and revenue models.
7. Enhances security and gives you full control of content ownership
Your videos may contain confidential information or copyrighted material. If you want to protect them from unauthorized use or manipulation, you can do better than relying on free video hosting sites. While free hosting services offer you "private" privacy options, your video content is not completely safe from bad actors who use highly-sophisticated hacking tools. Besides, if you upload content to a free hosting sites as Youtube or Vimeo, you grant them a non-exclusive right to copy, distribute, promote and sell your content. Basically, you give away rights to your content that you might not want, especially when it's about sensitive content.
In fact, hackers have been hijacking thousands of high-profile Youtube channels over the past couple of years. If you want to keep your videos safe from cybercriminals, use a professional video hosting solution instead. They not only make your videos well-protected, but they also add layers of protection at the domain level. Most of these platforms offer sophisticated encryption technology to make the platform secure end-to-end. Read on this page how we ensure your videos are safely protected with us.
What is the best video hosting service?
Now that you've made it this far into the article, it's time to ask, "What is the best video hosting service?" The answer, of course, depends on your budget and the needs of your business. You want something that will best serve the needs of your audience, most of all.
Ready for professional video hosting?
We hope what you've learned from this article will help you make an informed decision. If you need any help with video hosting for your business, don't hesitate to reach out. Our team of experts is always on hand to offer guidance and support. If you are considering VIXY or you have some questions about us, contact our sales department or request a free demo.