Video Sharing and Distribution
Reach an even greater audience and get more revenue out of videos that you share and distribute.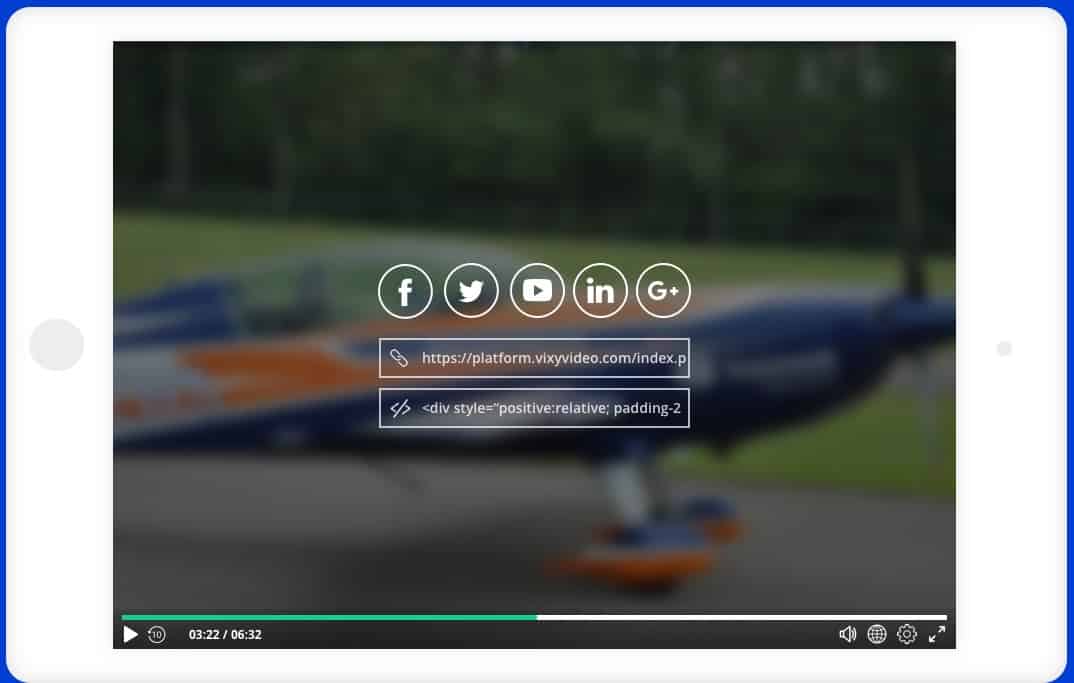 Generate more views & traffic
Increase the range of your video by embedding it on social media. Subsequently, check how the video is spreading through these channels. Viewers can share your videos on Twitter, Facebook, Google+ and other social networks and sites with a single click.
Allow fans and media partners to put your videos on their blog or website via the embed code so that you are generating more traffic here as well. If you share a dynamic playlist, you can renew the content remotely without having to send another embed code. This is handy if you wish to add new videos to these websites periodically. Sharing is caring!
Improve your video SEO
Sharing your own video player strongly affects your SEO and ensures that your company videos and website are found a lot more easily. Your organization will end up much higher on the hit list of search engines and people click to get to your own website. After all, each shared video player is a link to your own website and not to YouTube.
Increase the range of your content in search engines with video SEO. You can easily create dynamic sitemaps in VIXY. By doing so, you keep search engines such as Google, Bing and Yahoo automatically up-to-date with your newest video content and the accompanying meta data.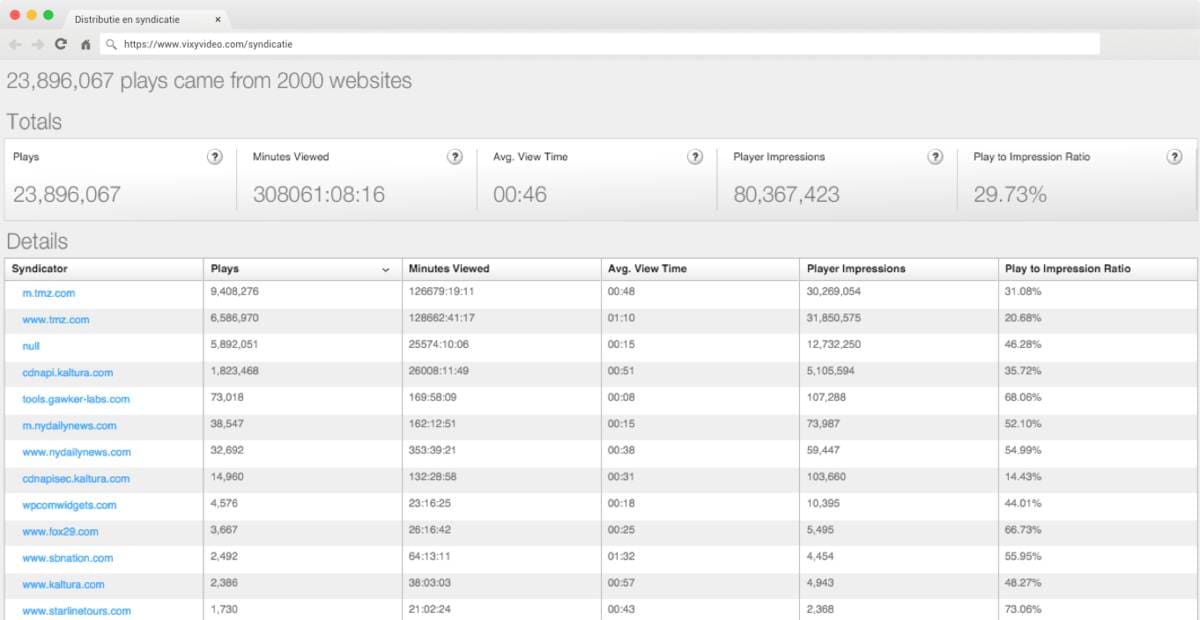 Insight into your most important media partners
Does your video have 30,000 views in one day? Has this video been shared on different websites? VIXY offers direct insight into your most important media partners. Our analytics carefully keep track of the website on which your video player and video are loaded, played and viewed the most. This is very important information to improve your video content strategy and to determine your most important media partners.
Automatic video distribution
In addition to your own site, VIXY can automatically transfer your videos to media sites such as: YouTube, iTunes, Facebook, Dailymotion, Hulu, Metacafe and many more. You will generate more traffic with less effort like this.
Meta data such as titles, descriptions and tags that you add, adjust or remove in the video platform are automatically transferred to channels such as YouTube.
Access control
Protect your valuable videos by determining exactly for whom, where and for what period your video content is published. Do you want your video content not to be accessible for everyone? You can regulate this simply and easily with access control. You can do this, for example, by giving access only to people in a certain country for a set period. This is very handy when you have the copyrights for a video in a certain region.
VIXY helps you to improve video results and sell your content online